The Stud
Our stud starts in 1995 with the purchase of the mare "Rondeel's Calmia"
Since this time we are breeding Welsh mountain ponys for type and performance by the rules of the WP&CS.
Our ponys should not be only good in the showring.
They should be also good working horses.
With her kindly and generous charakters are our ponys the best
to use them in hairness.
You can see these talents in many different success' of our ponys, for instance
as they where winners and Femal Reserve Champion at the "German National Show", different titles
"Best Welsh" at our regional shows in Saxony and many other
titles in show and hairness competitions.
With the following pictures we will show you some of these talents:
Spring, the next generation was born
the "fighting celts" at the battleground ....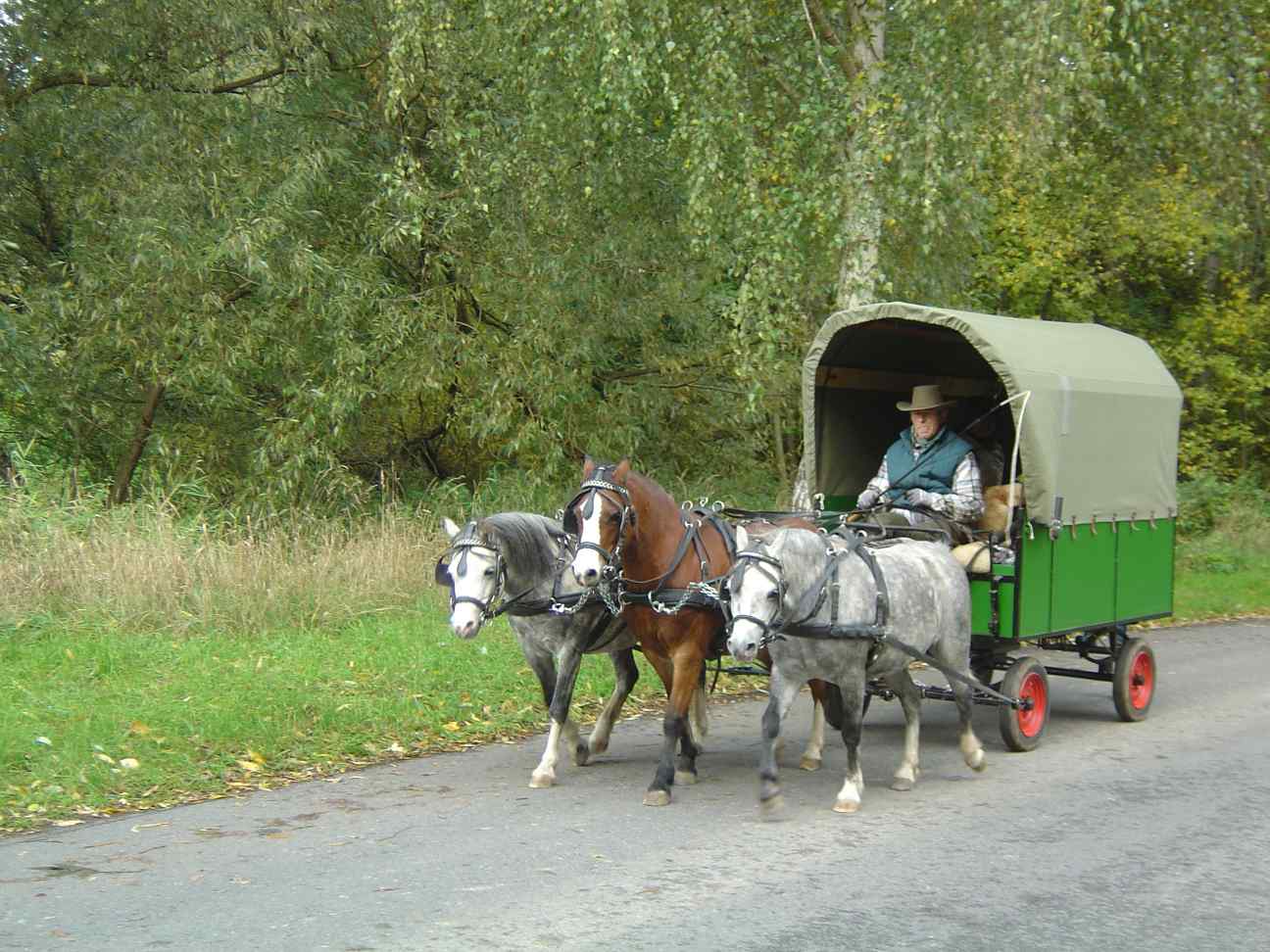 ... on the road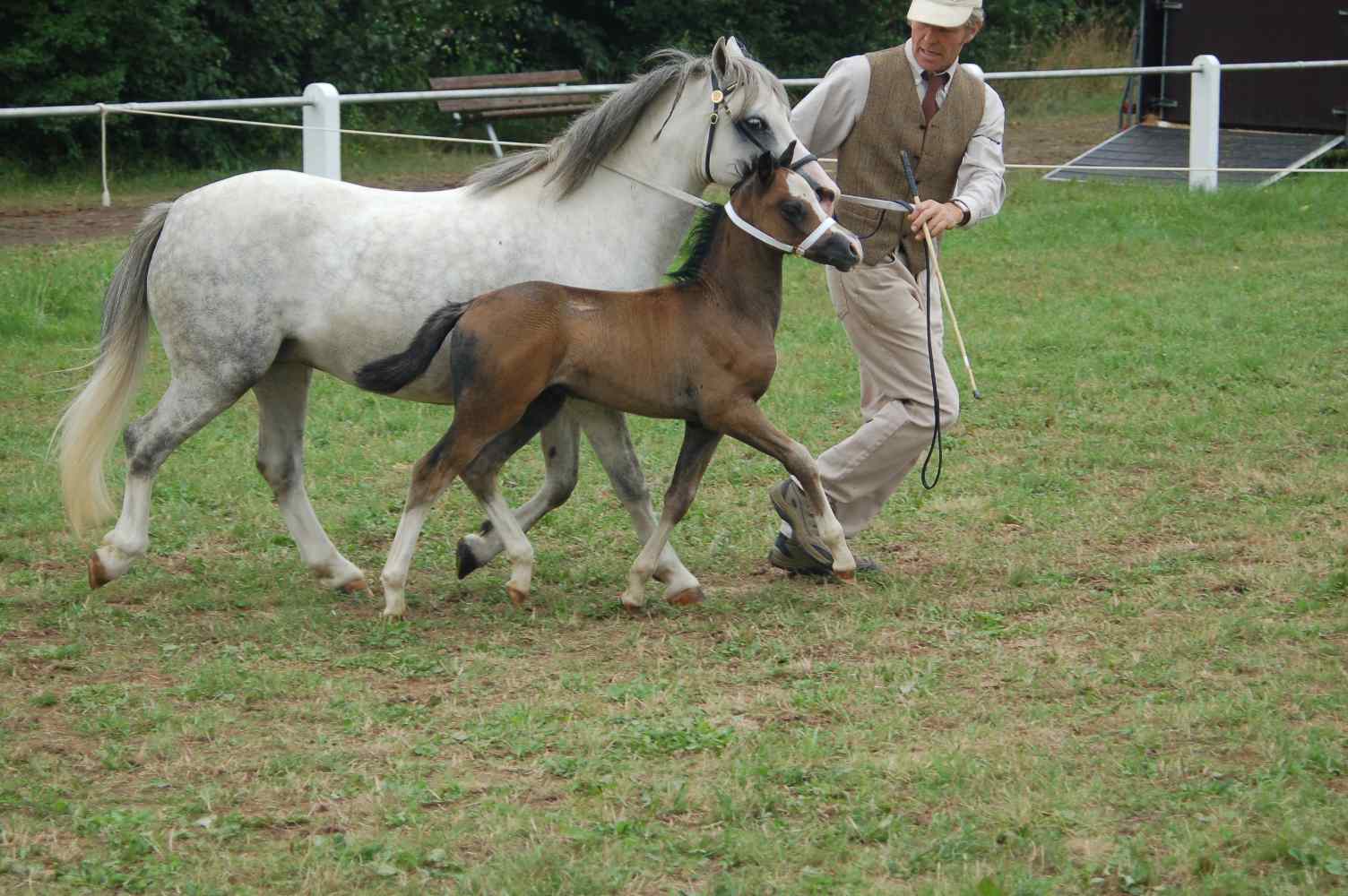 Äberländer Ponys at showground....
Foto: F. Rosenthal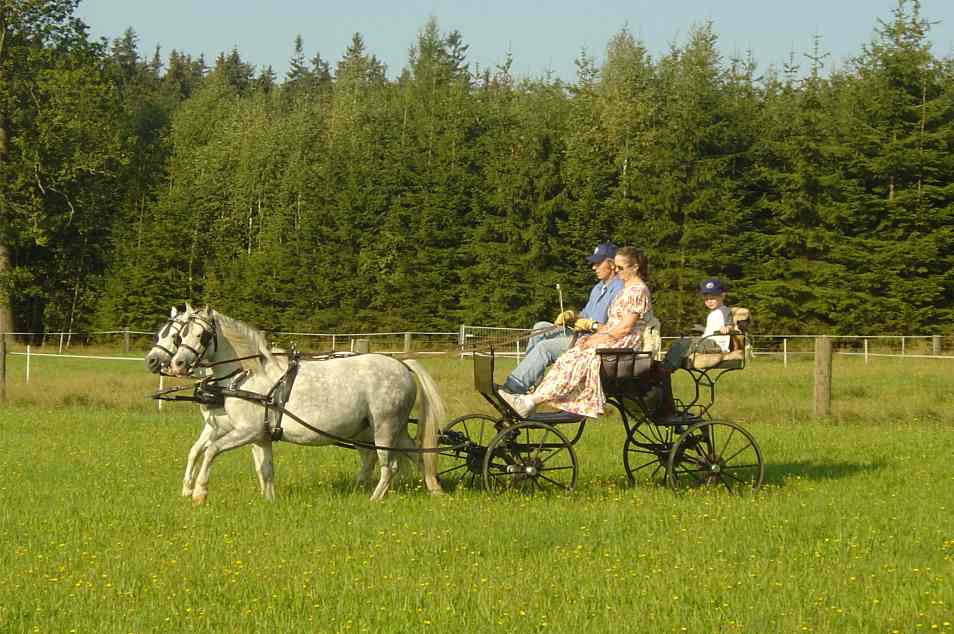 ...it's only "training"...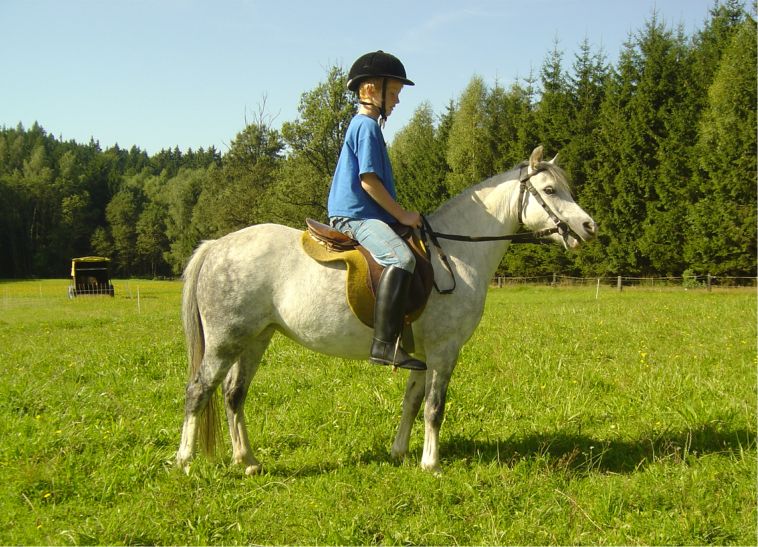 ... also in riding ...
... we are sporty, ..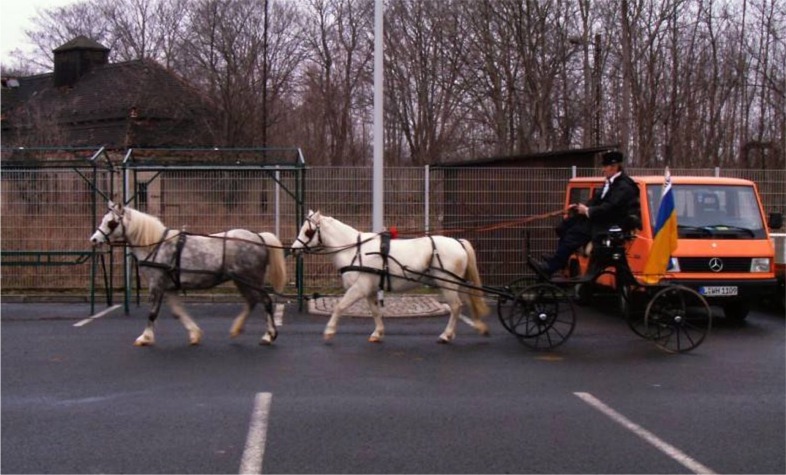 ... at fair,...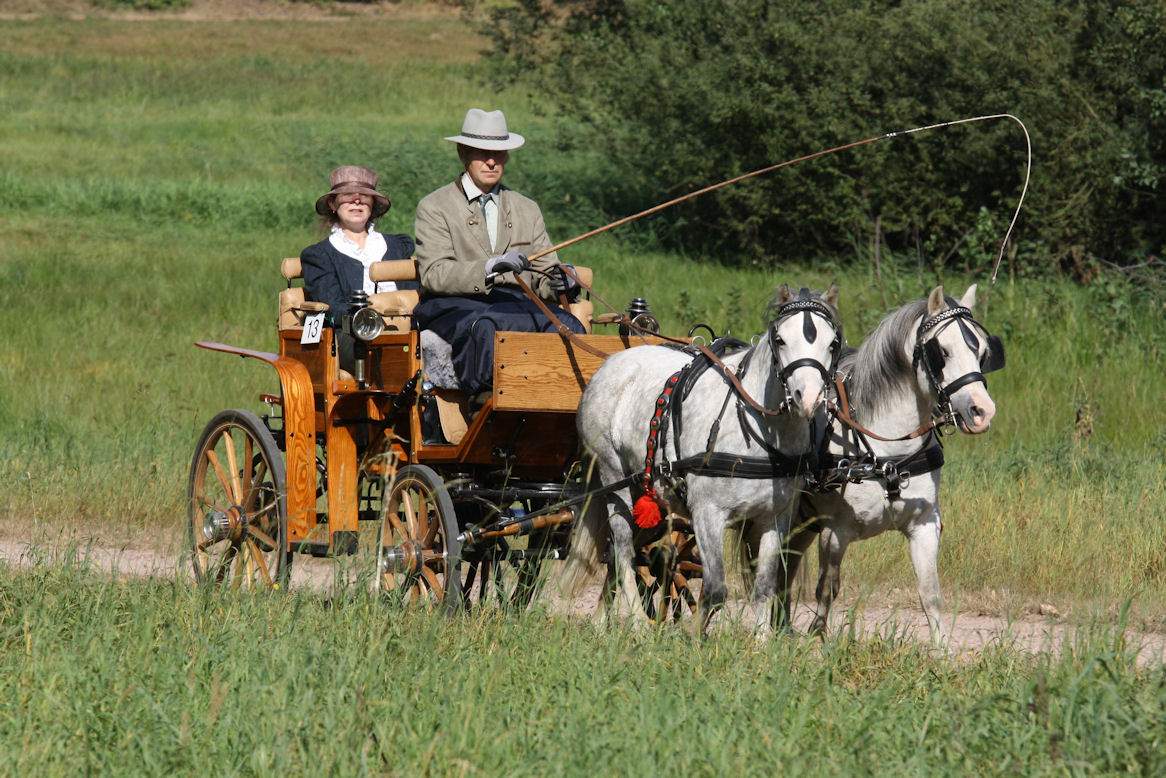 ... at the wellknown "Morizburger Teichrundfart"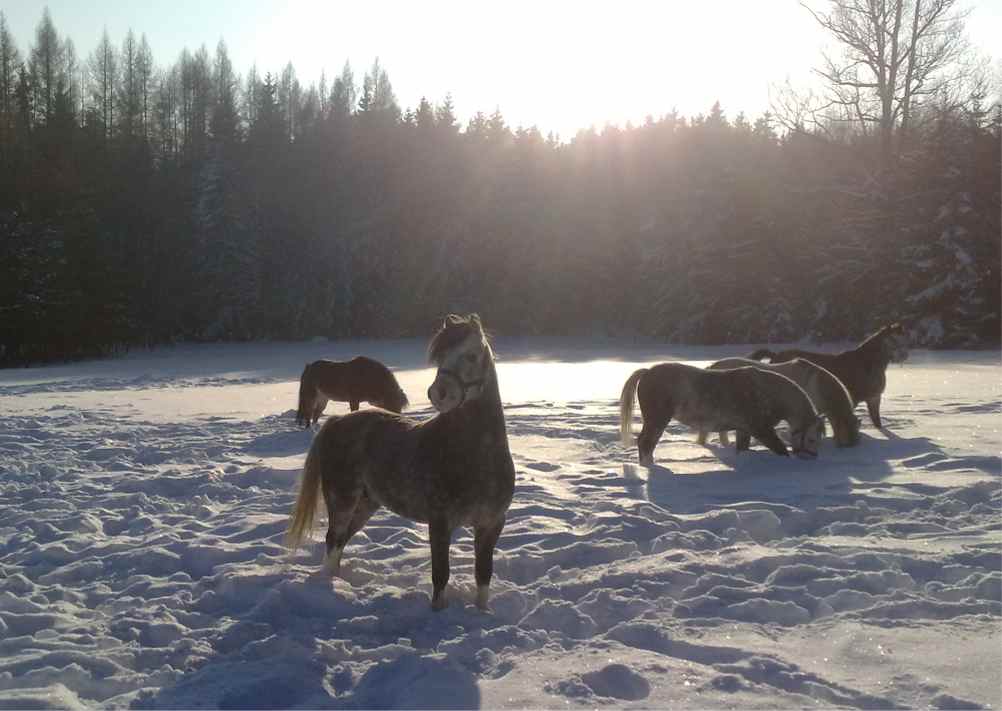 .... "I`m the Boss !"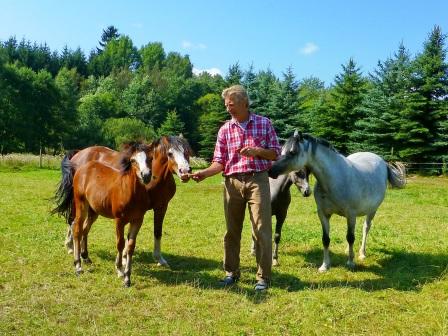 at home.